Design • Install • Maintain
Air Source Heat Pumps • Air Conditioning
Refrigeration • Ventilation
Welcome to I.C.E. Services
Based in Ewell, Epsom, Surrey. Covering London and the surrounding Home Counties.
We specialise in design, installation, repair and maintenance of Air Source Heat Pumps, Air Conditioning, Ventilation and all types of Refrigeration systems.
We are able to undertake any Air Source Heat Pump work in a domestic or commercial capacity.
Refrigeration work undertaken on equipment such as low temperature cold rooms, blast freezers and cool stores. We are able to supply, install or maintain chilled water systems, versatemp with dry coolers, close control with humidification and dehumification.
Air Conditioning to comfort cooling, ranging from commercial offices to domestic dwellings.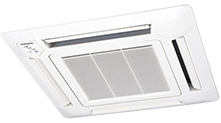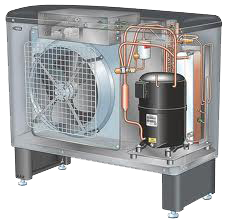 Air Source Heat Pumps
With evolution Air Source Heat Pumps have developed due to the advantages of using refrigeration technology to generate heat.
Air Conditioning
All our air conditioning units are designed using innovative refrigerant technology.
Ventilation
I.C.E. Services install and maintain all manners of ventilation systems in line with The Workplace Regulations 1992.
Refrigeration
Our blend of solid experience and state-of-the-art technology provides the best possible service.
Qualifications
All engineers are fully qualified to City & Guilds 2078, Construction Skill certified and F Gas certified to 2079 City & Guilds.
Insurance
The company has an insurance liability of £10 million with the added comfort of design liability.
Heating and water system service replacement pump valve.
"Ian from Ice Services was great. He knew the heating and water system and how to fix the fault quickly. Turned up on time and was tidy."
Customer in Epsom
Ventilation completely renewed
"Kept me upto date with dates and times and product delivery. Was on time, friendly, courteous, clean and tidy, used dust sheets. Very efficient and all in good working order."
Customer in Epsom
Heating / air conditioner unit fitted in shop
"They fitted this in my falderal home clean efficient extremely discreet when clients came in lekt a spotless environment and it all Works beautifully"
Customer in Bagshot